About Leadership
Bruce E Schlesier CPE, LEED AP BD&C
Managing Principal.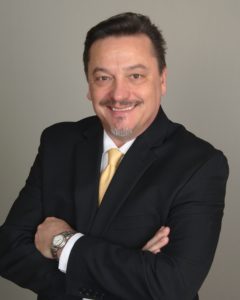 Bruce E Schlesier has over thirty years as a construction professional. He founded BESCO Construction Management (the predecessor to Delta CCG) in 1986 after leaving the architectural firm where he was an associate for six years. Bruce recognized the need for owners to have an advocate that represented them in all phases of pre-construction, construction, and post-construction project close-out so he created a unique construction management firm that utilized full project transparency including; cost control during the design phase, the selection of trades, project estimating, and cost management during the construction phase. He provided the owner the opportunity to be involved and the tools/data to make decisions proactively as a team member.
His focus on construction administration, cost management, and project controls lead him on a professional tour of the US and Canada where he has served as the President of two regional construction firms, as VP of Construction for two national developers, as Director of Cost Management for an international top 40 ENR firm, as the Director of Project Controls on the largest project in North America at forty billion dollars, as the Director of Preconstruction (Chief Estimator) of Hudson Yards in NYC the largest private project in US history at twenty billion dollars and VP of Preconstruction, Estimating & Procurement for Pizzarotti in NYC one of the largest global construction firms.
Project experience includes; Skyscrapers, churches, multi-family garden/mid-rise/high-rise, condominiums mid-rise/high-rise, commercial high-rise offices, schools, healthcare, multi-use large scale developments, commercial retail, restaurants, hotels, casino resorts worldwide, and a nuclear power plant construction. His role has included; contractor, construction manager, owner's representative, architect, cost management, program management, project management, and cost controls management including estimating, scheduling, & project controls.
EDUCATION
University of Arkansas, Fayetteville, School of Architecture – Architecture
University of Arkansas, Little Rock, School of Engineering – Construction Eng. Tech.
CERTIFICATIONS
USGBC LEED AP bd+c #10135517
ASPE CPE (Certified Professional Estimator) #12547
Project Management Institute PMI – PMP Project Management Professional (currently in progress of certification)
US Army Corps of Engineers – (CQM) Construction Quality Management.
AFFILIATIONS
USGBC – United States Green Building Council Member – Memphis Chapter and former Legislative Review Committee member 2008-09 (Las Vegas).
CMAA – Construction Management Association in America member.
ASPE (American Society of Professional Estimators)
ASPE – 2016-2019 National First Vice President
ASPE – 2014-2016 National Second Vice President
ASPE – 2012-2014 National Board of Trustees – Governor Northeast Region
ASPE – 2010-2012 Board of Directors Philadelphia Chapter
ASPE – 2011-2015 National Standards Committee for Society (5 members)
ASPE – Estimating Today magazine technical paper 'How to estimate the cost of Concrete Construction' April 2010.
ASPE – Estimating Today magazine article 'Earned Value Management and the Estimators Role' March 2012.
General Society of Mechanics and Tradesmen of New York City – 230 year old organization – esteemed member.
GSMT – Facilities Committee 2016- present.
PMI – Project Management Institute member Memphis TN chapter.